MTD Making Tax Digital VAT Returns Fully Supported
Only £5 a month or £3.50 for multiple companies
---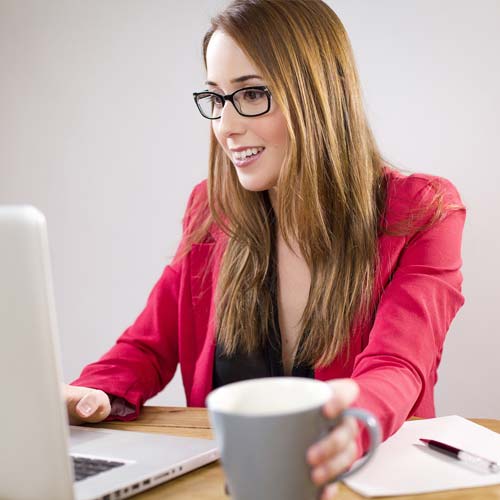 Simple Bookkeeping Software
On Any Device.
Most small businesses find accounting complicated and time-consuming. Your accountant will prepare your yearly accounts anyway, so a lot of that time is just wasted.
Bookkeeping software is much simpler (especially the way we do it), and takes much less of your time. With Bookkeeping Today you can keep clear records, giving your accountant less work to do, and save on accountancy fees.
Use a PC, Tablet, Phone, or Macintosh. You are free to do your bookkeeping anywhere and on any device. You can start on an iPad, and finish off on a laptop - it's up to you!
---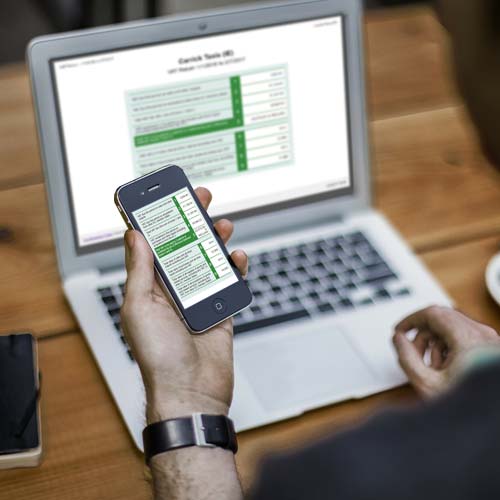 Easy VAT Returns
with Making Tax Digital.
Bookkeeping Today is a simple cash-book for small businesses. You can record your sales, purchases and other transactions.
If you are VAT registered you can produce your full VAT Return, with full support for:
Making Tax Digital for VAT (MTD)
Standard and Flat Rate VAT schemes
Reverse Charge VAT
Postponed VAT Accounting (PVA) for importers
EC Sales figures for exporters
Making Tax Digital for VAT
VAT registered companies in the U.K. can take full advantage of HMRC's Making Tax Digital for VAT system. You can submit your VAT Returns, view previously submitted returns, and check your history of VAT liabilities and payments.
---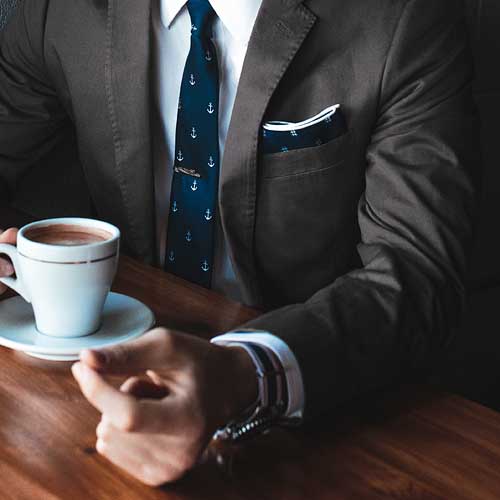 Spreadsheets For Your Accountant
When They Need Them.
When it's time for your accountant to do your accounts or taxes (or whenever you need), you can easily save your data as a spreadsheet file. Bookkeeping Today produces MS Excel files, a standard format that all accountants use.
Take A Closer Look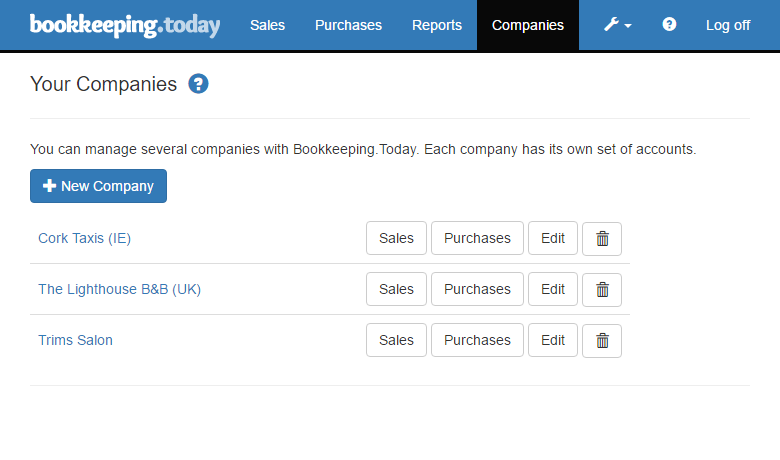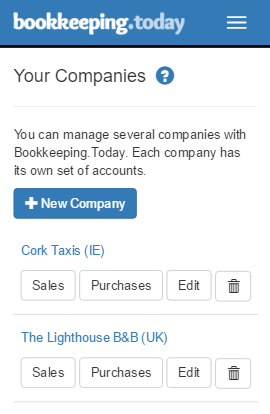 Multiple Companies
Bookkeeping Today was built to be multi-company. You can run several companies with a single login, each with it's own set of accounts.
Are you bookkeeping for 2, 5 or 100 businesses? Bookkeeping Today will make that easy for you.
---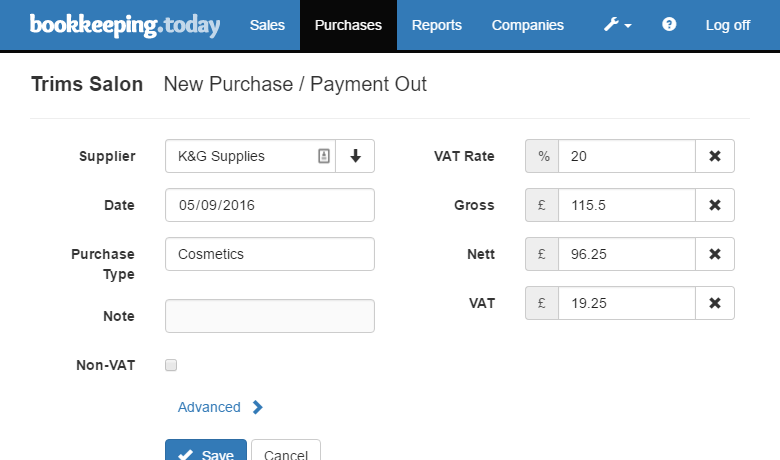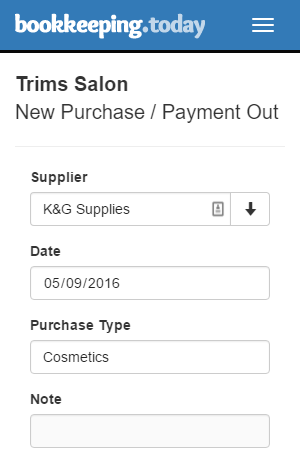 Smart And Easy To use
Entering sales and purchases is quick and simple with smart helpers to help you along. Our smart VAT calculator means you only have to enter the Gross or Nett price, it will calculate the rest, and smart lookups will pre-fill details of existing customer and suppliers to save you time.
---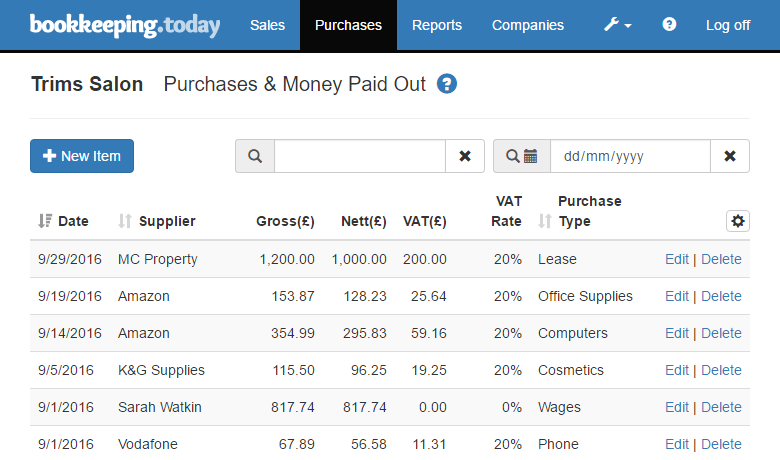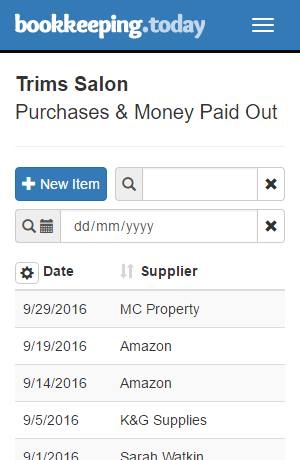 List and Search
Search your transactions for text or by date, so the details are always easy to find.
The sales and purchases lists can be customised to show just the details you want, and are easy to use on mobile devices and phones!
---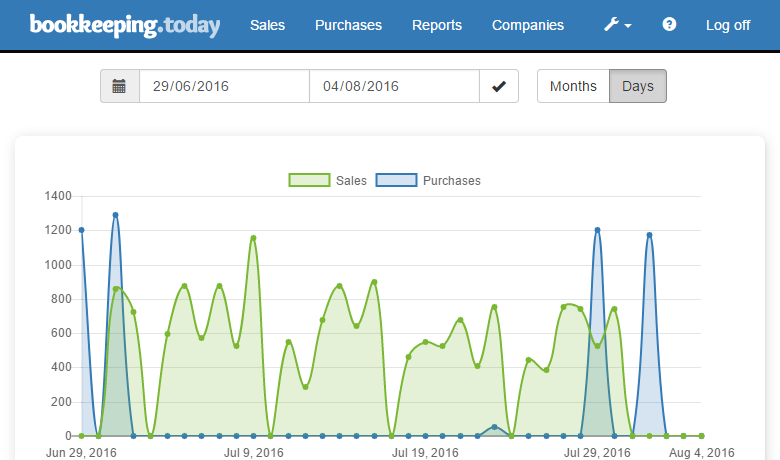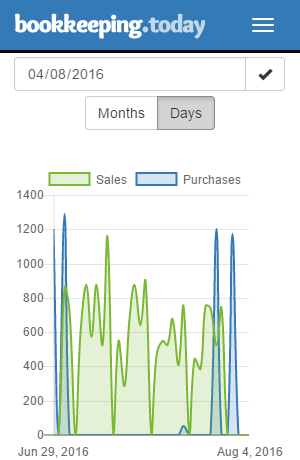 Financial Charts
Bookkeeping Today's charts are a great way to get an overview of your business, letting you see how income and expenses happen over time.
They are also a great way to see totals and other information. For example, if you want to see your total sales for a day or month, the sales chart has that for you!
---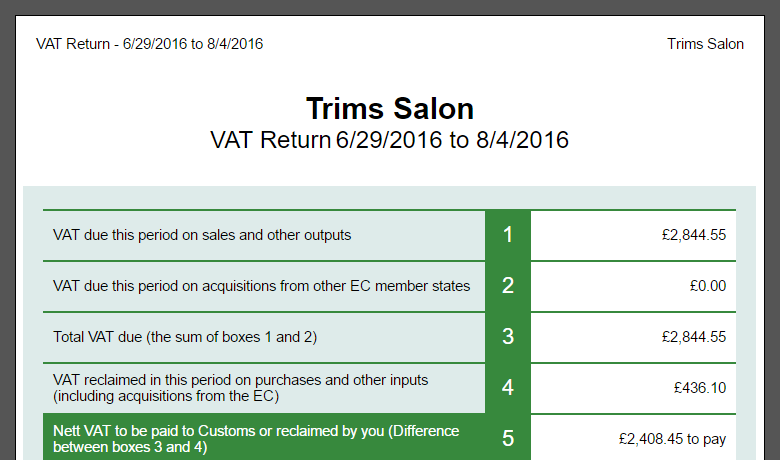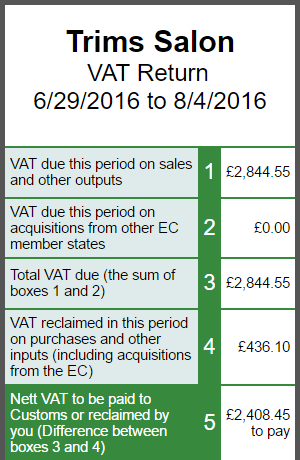 Reports and VAT Returns
Bookkeeping Today's reports are fast and easy to understand, and can be viewed as a web page or as a PDF file for easy printing.
Bookkeeping Today has full VAT reporting, including VAT Returns. And, if you are an exporter it has your EC Sales List.
---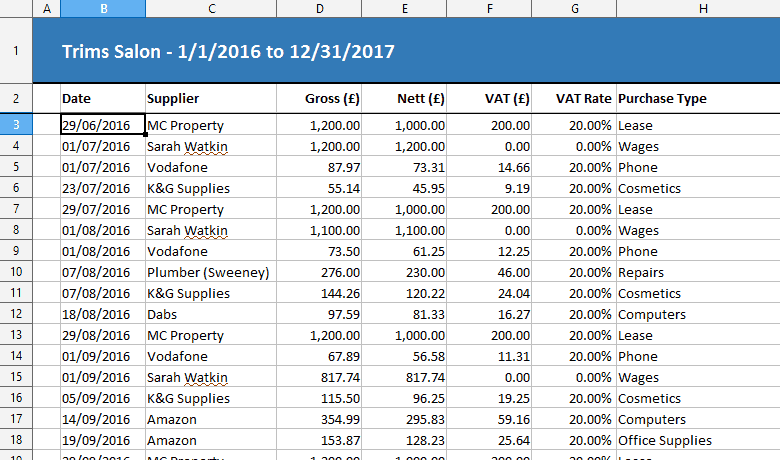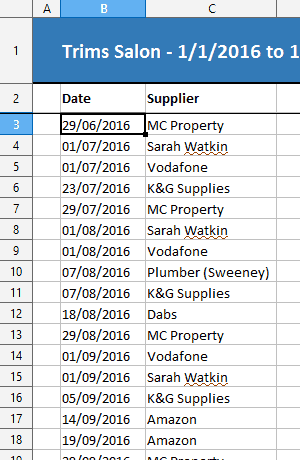 Save Spreadsheets
You can quickly save all or part of your data as a spreadsheet. Ideal for sending to your accountant for your end of year taxes.
Bookkeeping Today creates MS Excel files, which are compatible with MS Office, LibreOffice, and OpenOffice, and can be used on PC, Mac, Android and Apple devices.